AFFORDABLE

PRICES

FRIENDLY

& TIDY

WORK

GUARANTEED

LATEST

TECHNOLOGY

IS YOUR PROPERTY IN ORPINGTON ALSO HOME TO SOME DILAPIDATED WOODEN FLOORING THAT YOU'RE EAGER TO SEE RESTORED TO SHINY NEW LIFE?
Is it seemingly beyond repair, trapped under layers of grime and hardened paint? Contact the premium wood floor experts in Orpington to release its brilliant potential.
​For the past 20 years the Orpington BR6 floor sanding company has been providing a comprehensive wood floor sanding and finishing service to the people of Orpington. Our range of eco-friendly stains and our latest models of dust-free machinery mean that your home or business will experience minimal disruption and mess. We have the experience and skills needed to decide exactly what treatment your flooring is in need of, whatever its condition, and together we'll make sure that you get the very best out of it.
PROFESSIONAL CREDENTIALS
We have the experience in spades, but at the same time we don't rest on our laurels when it comes to our commitment to continue providing top notch services to our customers in Orpington. With that in mind, we've made sure that we've been awarded membership of various professional bodies along the way, including:

·    A Junckers Approved Maintenance Contractor

·    The Federation of Small Businesses

·    The Guild of Master Craftsmen

·    The National Wood Flooring Association
​For additional reassurance we also carry £5million of insurance cover. But the proof as ever is in the pudding, in the actual delivery. See what other customers in Orpington think of the Orpington wood floor sanding and renovation experts on our customer Testimonials pages.
​ALL PROJECTS UNDERTAKEN
​
It doesn't make a substantial difference to us whether we're faced with delicately sanding back to life a patch of parquet flooring or completely renovating a state banqueting hall. We bring the same amount of dedication, cutting-edge tools and professional approach to the project and get excellent results for you each and every time. It starts with a free consultation and at the end of the work you're given a free cleaning kit.

Call us

 today to find out more about floor services in Orpington, and to book your on-site, 
no-obligation assessment. 



For Magnificent Wooden Floors Call 020 3151 9093 Now
BEFORE & AFTER
Latest News, Recommended Articles & Tips
Timber floor sanding tips

Renovating or restoring a timber floor is one of the most interesting and rewarding DIY projects you can undertake. But ensuring your timber floor sanding efforts are up to a professional standard can be tricky. There are a lot of elements to consider in such a project, several of which you may not have encountered before, even if you're a consummate DIYer.
While there are a number of different techniques you can use for sanding floors, the specific type of floor in question will necessitate slightly different methods. Here are some top tips for sanding timber floors.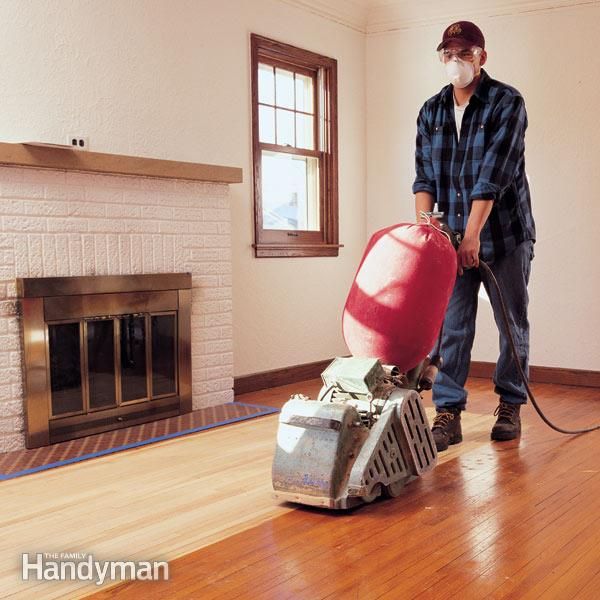 Crowning, curling and warping floorboards
Any form of timber should be laid and fitted, then left for at least three weeks in order to allow it to acclimatise. The specific room it's in will have its own unique levels of humidity and moisture, and the timber needs time to adjust to this. It's unusual for a floor to be left in this manner, especially on new builds and sites that lay the floor prior to fitting the heating.
The result is that the timbers in most floors contract and expand numerous times as the humidity levels and moisture content in the air fluctuates.
When sanding wooden floorboards it's important to remember that a floor will usually have a slight bow (crowning) or dip (curling) in the centre of each floorboard. This is a result of the timber absorbing moisture from the surrounding air.
Warping is caused by the edges of the boards drying more quickly than the centre. This results in a warped effect. When sanding, it's important to be aware of crowning, curling and warping in your floorboards, and to use the correct tools to compensate for them, or your finish will be uneven.
Using different grit papers to sand floors
If you are sanding an extremely rough floor, it may be best to start with 40 grit sandpaper, then switch to 60 grit, before using 80 grit, followed by 100 grit. Finally, finish the floor with 120 grit sandpaper that will give you an extremely smooth finish.
When working on smoother surfaces you can start with a higher grade grit, but it's always best to start with the roughest sandpaper you need, and gradually work up to the finest grade required to achieve the desired effect. Attempting to achieve a smooth finish quickly is counter-productive. Fine grit sandpaper, when used on rough floorboards, is worn out extremely quickly - this will cost you a small fortune in sandpaper!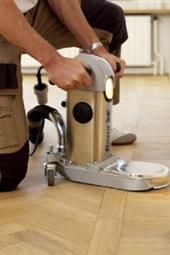 Filling floorboard gaps
If there are gaps in your floorboards you may want to fill them. While there are a number of techniques for doing this, it's important to bear in mind that anything you use to fill your gaps will have a slightly different colour, even after you have treated it with the final varnish or stain.Are you looking for a professional to handle your timber floor sanding project? Look no further! Get in touch, we're happy to help.